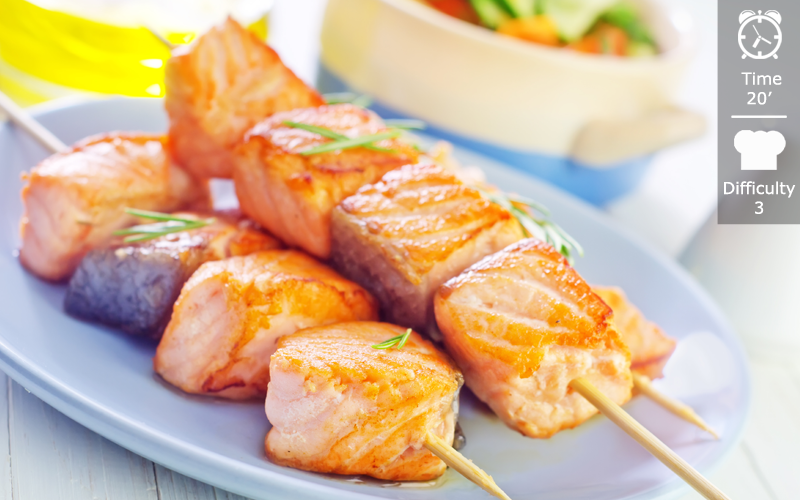 Calories: 125
Difficulty: 3
Time: 20΄
Ingredients
4 fillets of fresh salmon
8 mushrooms champignon
1 tbsp sweet paprika
Juice of ½ lemon
Preparation
1. Slice the salmon in big cubes and the mushrooms in half. Thread 4-5 pieces of salmon onto a soaked wooden skewer and the mushrooms among them.
2. Mix the Sparta Aroma flavored olive oil and sweet paprika and pour over the skewers.
3. Preheat the grill to 200ο C. Place the salmon skewers in an oven dish and bake for about 15'.
4. Whisk lemon and aromatic olive oil and pour over the plate.